Completed M.D. in Ayurveda from K.G.Mittal Ayurveda college Mumbai in 2011.
Completed B.A.M.S in R. A. Podar Ayurvedic medical college Mumbai in 2007.
Received grant from Maharashtra Council of Indian Medicine for thesis titled "Effect Haridradi Taila Basti In Madhumeha " submitted during post graduation.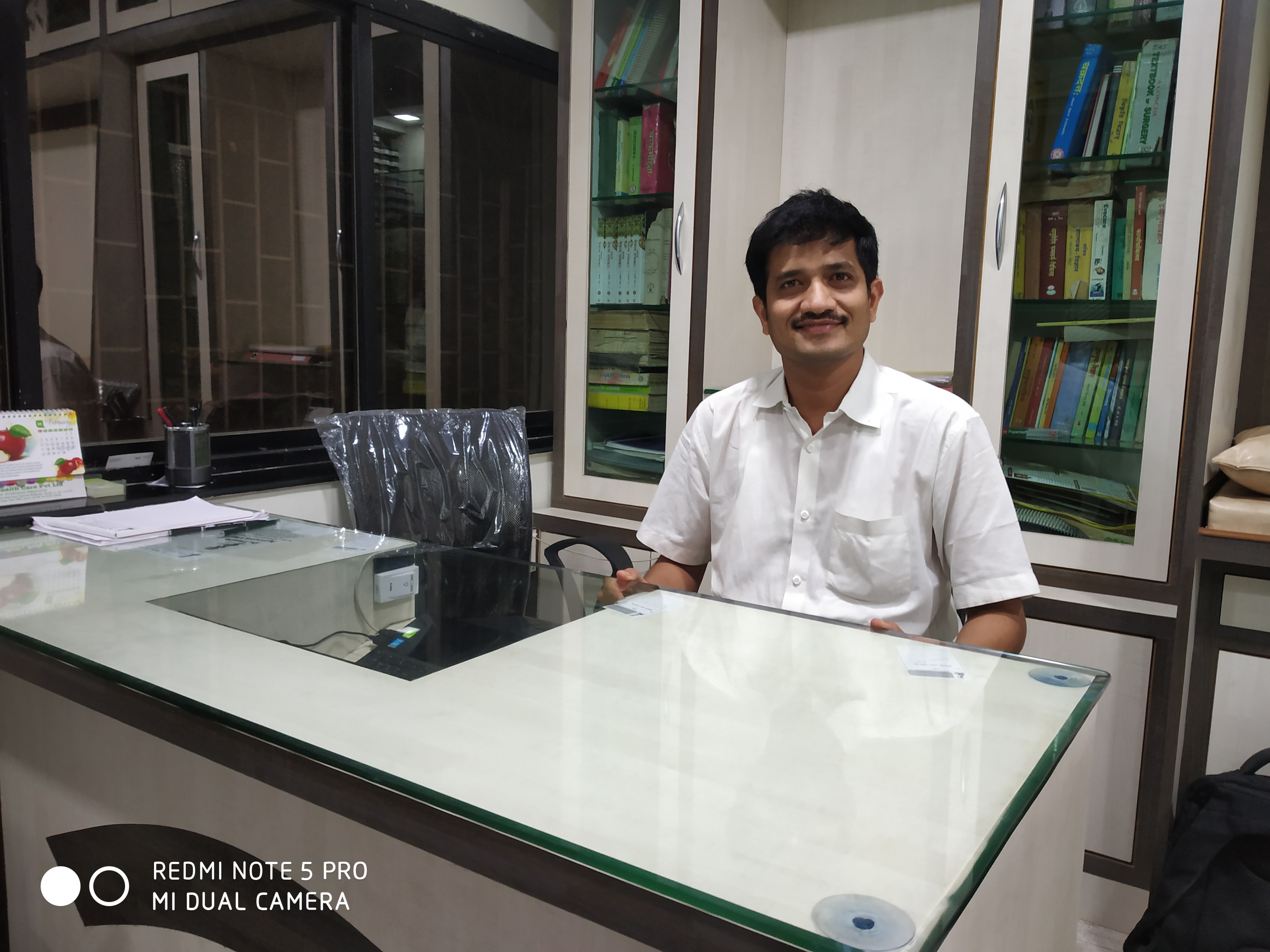 Completed M.D. in Ayurveda B.M.K.Ayurveda college, K.L.E.University Belgaum, Karnataka in 2011.
Completed Post graduate proficiency in panchakarma in Tilak Ayurveda college Pune in 2007.
Received Rajiv Gandhi University Karnataka for thesis titled " Preparation Of Ramabana Rasa And Its Efficacy Study In Amavata (Rheumatoid Arthritis) In Vitro. " submitted during post graduation.
Provide Preventive Treatment- Discussing a patients health, there by helping the patient prevent seasonal diseases, through Systematic improvement of dietary and behavioural habbits.


Provide Curative Treatment- By doing nadi pariksha and getting a complete understanding of the patients madical history we diagnose the disease and plan the treatment.
Treatment Plan

Dietary Correction
Medicine –Classical potent pure ayurvedic Medicines are planed as per classical diagnosis done by nadi pariksha .
Panchakarma –If necessary we plan patient for panchakarma for fast elimination of symptoms



Pharmacy- To prevent adulteration and maintain potency, purity of medicines we manufacture medicines in our clinic .So quality of medicine is assured.